MULTICLET's future perspectives after Inatronics 2014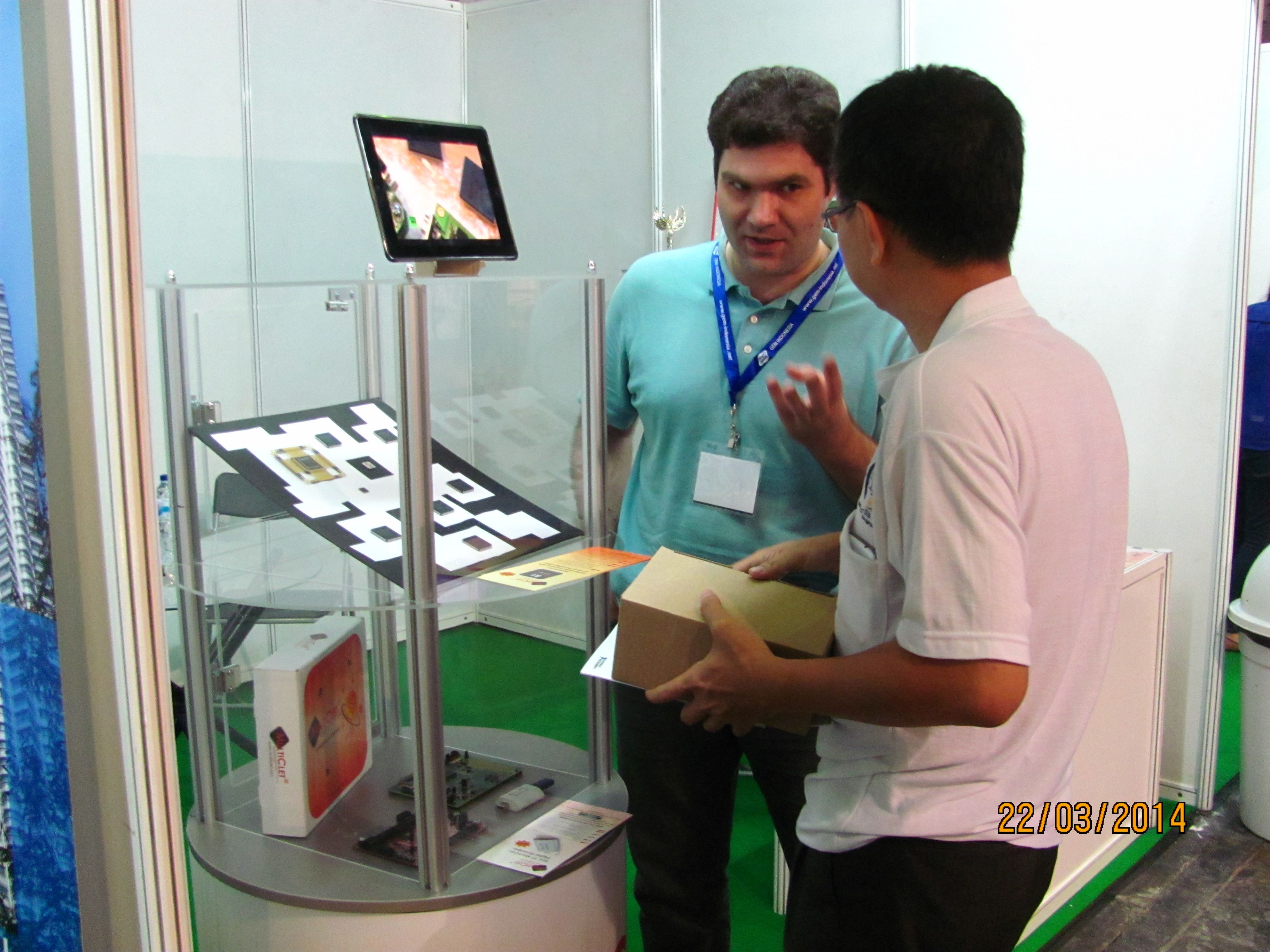 Inatronics 2014, one the most influential technology exhibition in Eastern Asia, has come to an end. More than 1000 companies from 25 countries exhibited from 19 to 22 March 2014.  MULTICLET with its new developments has become the first Russian company exhibiting on Inatronics 2014, and such decision provided MultiClet with even a greater success on Eastern market.
The company has presented to international society its three new products. All of them amazed exhibition visitors and other participants. Customers for each product are already determined, and negotiation schedule with future partners is planned.
The first presented product was MULTICLET R1. While performing a task this unique processor involves 1,2,3 or 4 cells while uninvolved cells execute other tasks. The performance of MULTICLET R1 is 3,6 GFLOPS with simultaneous power consumption only 0,6 W. Electronic components distributors from several counties make plans for future partnerships with MULTICLET. Moreover, High education representatives are ordering processors to train their students.  
The second new product was MULTICLET Accelerator Board applied in supercomputers. Such board has no competitors due to its unique non Von Neumann architecture. It produces 24 TFLOPS while consuming only 40 W! A variety of programming engineers and directors from leading worlds corporations were amazed with such capabilities and declared about their intentions to work with MULTICLET.
The Key P1_MULTICLET digital guardian with more than 20 encrypting and protecting functions on PCs and storage drives, corporate and personal versions, and multicellular basement was exhibition' breakthrough! Since mostly everyone is in need of such powerful device due to unstable safety of today's digital world MULTICLET representatives do not stop receiving customers' orders.